Total Revenue
We continue to broaden the support we provide businesses around the world. Further expansion of services to support our customers where they need us to and our dedication to service delivered a 94% retention rate, a 3.8% increase in insurance premium revenue and 3.3% growth in total revenue.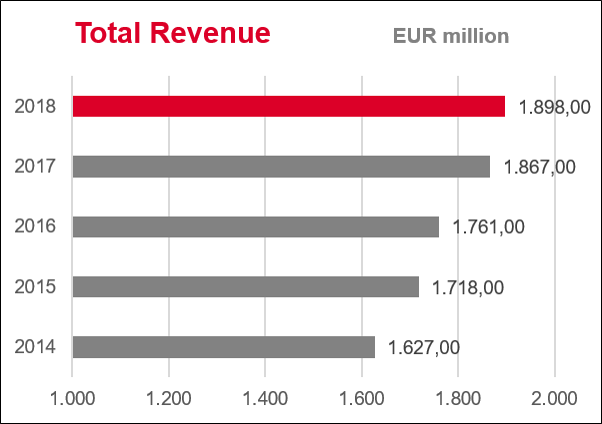 Result for the Year
We always say that when our customers succeed, we succeed. In 2018 our net result increased 8.8% reflecting new business, the success of our customers' businesses and the performance of our investment portfiolio.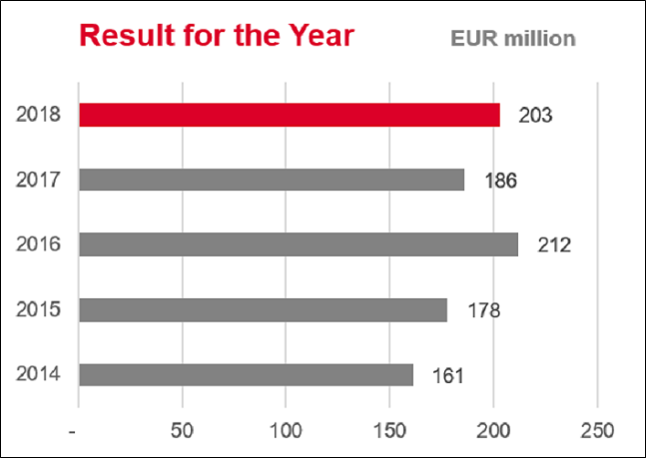 Net Investment Result
Despite an unfavourable invesment environment, our investment activities netted EUR 22.1 million supporting our customers when they had claims and bolstering our solvency ratio which exceeds 200%.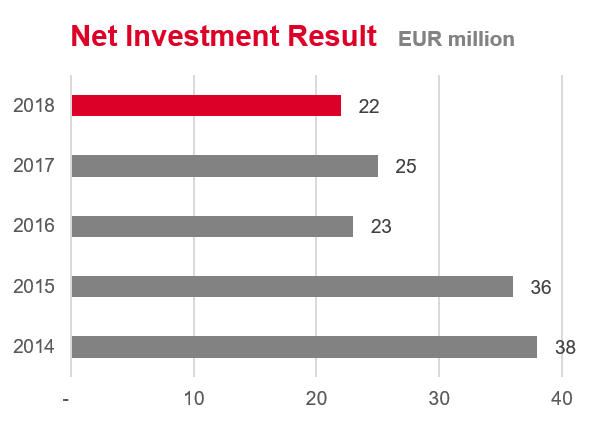 Claims Ratio
We supported our customers, paying them more than EUR 778 million when their buyers failed to pay.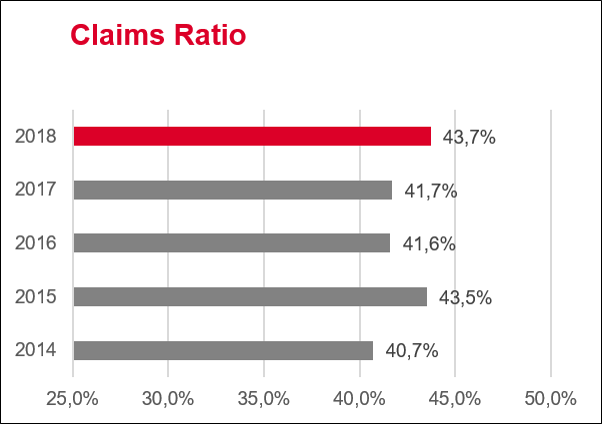 Expense Ratio
Being a stable partner is important to us. An important part of this is ensuring we keep our operating costs in control. We lowered our expense ratio 2.2 percentage points in 2018 giving us more flexibility to support our customers.