Overview of payment practices by market
---
Payment Practices Barometer | Western Europe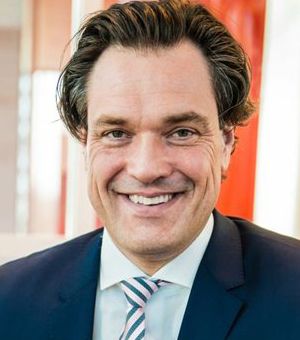 "As our survey shows, respondents are aware of the risk of payment default and look to protect their business from payment default risks. In this respect, credit insurance represents the most comprehensive solution and can help suppliers seize trade opportunities, regardless of challenging times, and turn them into ways to achieve profitable business growth. By managing cash flow successfully, businesses can reduce the risk of a devastating financial loss caused by an insolvent buyer"
Andreas Tesch,

Member of the Management Board and Chief Market Officer of Atradius
Austria
Insolvencies expected to increase
This year, Austria's economic expansion is expected to decelerate to around 1.5%, due to weaker exports, decreasing investment and lower industrial production growth.
Belgium
Trade credit risk outlook increasingly fragile
Economic growth in Belgium is expected to slow down to 1.2% this year and in 2020
Denmark
Businesses safeguard cashflow
Economic growth in Denmark is forecast to increase to 2% this year
France
Businesses pessimistic about late payments
In France, the number of insolvencies is forecast to increase 3% this year due to decelerating economic activity
Germany
Increase in late payments worries businesses
Economic growth in Germany is expected to cool to 0.6% in 2019 down from 1.6% one year ago.
Greece
Do businesses manage receivables strategically?
Economic growth in Greece is projected to reach approximately the level of 2% in 2019 and 2020
Ireland
Default risk soars on vague economic outlook
Ireland's highly open economy is cooling off and demand in export markets is set to remain weak while the domestic economy faces increasing capacity constraints and lower government spending.
Italy
Insolvencies again on the rise after some years
In Italy, business insolvencies are expected to increase in 2019, by about 4%. This is due to economic stagnation, increased political uncertainty and tighter credit conditions.
Netherlands
How do businesses react to payment defaults?
GDP growth in the Netherlands is expected to slow to 1.7% in 2019. After several years of sharp decreases in insolvencies, this year is likely to mark a turning point.
Spain
Sign of recovery from high level of insolvencies
Economic growth in Spain is expected to be strong this year (2.3%), although slightly lower than last year
Sweden
Navigating through challenging economic times
Another 3% increase in insolvencies, following those recorded in the past couple of years, is expected this year in Sweden.
Switzerland
Number of insolvencies grow
In 2019, another 4% increase is expected in Swiss insolvencies
UK
Insolvencies increase as risk climate deteriorates
The UK is facing the highest increase in insolvencies in 2019 and 2020 in Western Europe